Affordable Housing Solutions that
Benefit Renters and Home Owners!
Home Share Pinellas addresses the lack of affordable housing by matching people looking for housing with home owners who have space to rent and need the rental income to keep and maintain their homes. We have Home Providers all throughout Pinellas County. Staff are mobile and can meet you at a time and place that is most convenient for you!
The Home Share Pinellas Program was created by the 501c3 nonprofit organization The Local Community Housing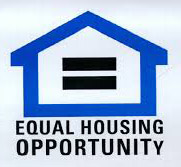 Corporation (LCHC) and instrumentality of the Tarpon Springs Housing Authority (TSHA).  Home Share Pinellas was founded by the LCHC in 2006, and it is the only such program in Florida.
Home Share is not a financial assistance program and funds are not distributed to participants. Instead, Renters turn to Home Share staff to help them find an affordable room to rent in a home setting at a much lower rate than market that also includes utilities and no application or deposit fees.
Home Providers turn to Home Share staff to help them find a Renter that has been previously qualified that matches their preferences and needs.  If you are looking for a new housing solution or have a home with space to rent, we encourage you to apply for our program.  There is no application or program fee for Home Providers.
We are fortunate to have the support of local agencies. If you are interested in supporting Home Share Pinellas through grants, corporate gifts or donations please contact us. Donations and gifts are tax deductible. All donors receive a letter with the agency tax ID number confirming their contributions.

Home Providers
Home Share Providers are home owners who have a home, yet struggle to keep up with ownership expenses such as a mortgage, taxes, insurance, and maintenance costs. They need a trustworthy tenant that can reliably pay below market rate monthly rent. This steady income allows home owners to avoid foreclosure and have enough money to live. Many home providers have stated that having a long-term renter has enables them to achieve greater quality of life goals. Plus, the companionship is often a welcomed bonus. Longest Home Share match is 6 years to date!
Home Renters
Home Share Renters are individuals in need of housing that will allow them to pay an affordable rent, live in a comfortable environment and have long term housing peace of mind. Renters can be students, adults, low-income families, or people on fixed incomes who don't qualify for assistance. Renters are working adults who can pay rent but find costly applications or deposits to be barriers to obtaining quality housing. Most often, the Renter and the Home Provider are so pleased with the living arrangement that it becomes long-term, with an average of 2 years length of stay.
Registration # CH26050
A COPY OF THE OFFICIAL REGISTRATION AND FINANCIAL INFORMATION MAY BE OBTAINED FROM THE DIVISION OF CONSUMER SERVICES BY CALLING TOLL FREE (800-435-7352) WITHIN THE STATE. REGISTRATION DOES NOT IMPLY ENDORSEMENT, APPROVAL, OR RECOMMENDATION BY THE STATE.